What's it like to hike and live in the backcountry for 5 months? Host and thru-hiker Kyle O'Grady, who has completed every last step of the Appalachian Trail, interviews other thru-hikers, peak-baggers, and backpackers who are almost as crazy as him. Is life while thru-hiking really as glamorous as the social media stars make it out to be? Is pooping in the woods really that big of a deal? Find out these answers and more on Trail Tales.
Episodes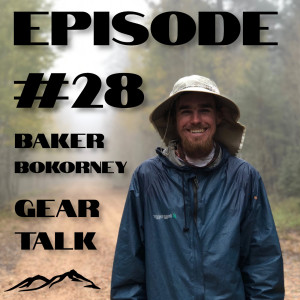 Tuesday May 14, 2019
Tuesday May 14, 2019
The ever-sarcastic Baker Bokorney is back! Baker thru-hiked the Appalachian Trail, Florida Trail, and half of the Arizona Trail in 2018. We dedicate this entire episode to BACKPACKING GEAR, going through each of our packs from top to bottom. Some of the brands we discuss are ULA, ZPacks, and Hammock Gear. Both of us have ultralight setups (although Baker's is lighter than mine) and give some scattered advice on how to keep your pack light. 
Like what you hear? Want to talk some smack? You can contact me on Twitter, Instagram, or send me an email: trailtalespod@gmail.com
If you're really into Trail Tales and want to receive some bonus content, please consider supporting the show on Patreon: https://www.patreon.com/trailtales. 
Feel free to leave me a five-star review on iTunes (I read every one at the beginning of the next episode), and subscribe if you like the show! My personal Instagram is @kylehateshiking, so feel free to follow me on there as well. 
Subscribe on iTunes, and listen on Google Play and Stitcher!